(Updated October 2020)
The Coronavirus Aid, Relief, and Economic Security Act established the Paycheck Protection Program (PPP), which is administered by the U.S. Small Business Administration (SBA), to provide loans to qualifying entities. Under this program, a qualifying entity may apply to an SBA-approved lender for a federally guaranteed loan to help offset certain payroll and other operating costs (e.g., rent and utility costs). The loan and accrued interest, or a portion thereof, is eligible for forgiveness by the SBA if the qualifying entity meets certain conditions. 
Because there is currently no specific guidance in U.S. generally accepted accounting principles that addresses the accounting when a business entity obtains a loan that is forgivable by a government entity, we have prepared a white paper, Borrower's accounting for Paycheck Protection Program loans.  In this white paper, we discuss the following:
Business entities' accounting for PPP loans 
Not-for-profit entities' accounting for PPP loans
The views on accounting for PPP loans expressed by the staff of the U.S. Securities and Exchange Commission and the American Institute of Certified Public Accountants
The disclosures that borrowers should provide about any PPP loans received
For information about other financial reporting issues related to the coronavirus pandemic, refer to our white paper, Coronavirus: Financial reporting considerations. For additional resources related to the coronavirus pandemic, visit our Coronavirus Resource Center.
Questions or Want to Talk?
Call us directly at 972.221.2500 (Flower Mound) or 940.591.9300 (Denton),
or complete the form below and we'll contact you to discuss your specific situation.


---
This article was written by Faye Miller, Brian Marshall and originally appeared on 2020-08-20.
2020 RSM US LLP. All rights reserved.
https://rsmus.com/what-we-do/services/assurance/financial-reporting-resource-center/borrowers-accounting-for-paycheck-protection-program-loans.html
RSM US Alliance provides its members with access to resources of RSM US LLP. RSM US Alliance member firms are separate and independent businesses and legal entities that are responsible for their own acts and omissions, and each are separate and independent from RSM US LLP. RSM US LLP is the U.S. member firm of RSM International, a global network of independent audit, tax, and consulting firms. Members of RSM US Alliance have access to RSM International resources through RSM US LLP but are not member firms of RSM International. Visit rsmus.com/aboutus for more information regarding RSM US LLP and RSM International. The RSM(tm) brandmark is used under license by RSM US LLP. RSM US Alliance products and services are proprietary to RSM US LLP.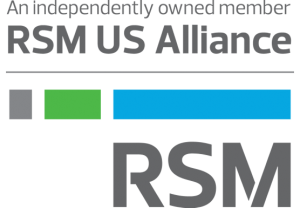 KHA Accountants, PLLC is a proud member of RSM US Alliance, a premier affiliation of independent accounting and consulting firms in the United States. RSM US Alliance provides our firm with access to resources of RSM US LLP, the leading provider of audit, tax and consulting services focused on the middle market. RSM US LLP is a licensed CPA firm and the U.S. member of RSM International, a global network of independent audit, tax and consulting firms with more than 43,000 people in over 120 countries.
Our membership in RSM US Alliance has elevated our capabilities in the marketplace, helping to differentiate our firm from the competition while allowing us to maintain our independence and entrepreneurial culture. We have access to a valuable peer network of like-sized firms as well as a broad range of tools, expertise, and technical resources.
For more information on how KHA Accountants can assist you, please call 972.221.2500.