REAL ECONOMY BLOG | June 01, 2022
The manufacturing sector expanded at the slightly faster rate in May as demand remained strong, according to data from the Institute for Supply Management on Wednesday.
The data will help alleviate some of the concern over an imminent recession as our recent RSM US Manufacturing Outlook Index dipped into negative territory for the first time in the past two years.
The ISM manufacturing index rose to 56.1 from 55.4 in the prior month, marking the 24th month in a row of expansion since May 2020. A reading above 48.7 for the overall index indicates an expansion in the long run.
The increase was fueled by strong demand as the new orders subindex grew faster at 55.1 compared to 53.5 in April. As a result, the production subindex also increased on the month to 54.2 from 53.6 a month earlier.
A lot of attention has been focused on the prices paid subindex in recent months as inflation remained a top concern. The series, despite easing in May to 82.2 from 84.6, stayed elevated compared to historical standards. Inventories also grew faster on the month, up to 55.9 from 51.6.
But not all of the subindexes were encouraging. Employment contracted for the first time since November 2020, down to 49.6—a sign of labor market moderation in the manufacturing sector. As demand remained strong, the backlog of orders subindex also grew faster on the month.
The takeaway
We expect the manufacturing sector to stay on a choppy yet downward run in the coming months as economic activities slow down. Whether that run will look more like a smooth one, back to the sustained long-run growth rate, or a steep decline will depend heavily on how the Fed reacts to inflation with rate increases.
Questions or Want to Talk?
Call us directly at 972.221.2500 (Flower Mound) or 940.591.9300 (Denton),
or complete the form below and we'll contact you to discuss your specific situation.


---
This article was written by Tuan Nguyen and originally appeared on 2022-06-01.
2022 RSM US LLP. All rights reserved.
https://realeconomy.rsmus.com/manufacturing-sector-grew-steadily-in-may/
RSM US Alliance provides its members with access to resources of RSM US LLP. RSM US Alliance member firms are separate and independent businesses and legal entities that are responsible for their own acts and omissions, and each are separate and independent from RSM US LLP. RSM US LLP is the U.S. member firm of RSM International, a global network of independent audit, tax, and consulting firms. Members of RSM US Alliance have access to RSM International resources through RSM US LLP but are not member firms of RSM International. Visit rsmus.com/aboutus for more information regarding RSM US LLP and RSM International. The RSM(tm) brandmark is used under license by RSM US LLP. RSM US Alliance products and services are proprietary to RSM US LLP.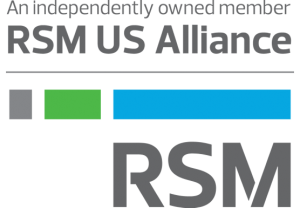 KHA Accountants, PLLC is a proud member of RSM US Alliance, a premier affiliation of independent accounting and consulting firms in the United States. RSM US Alliance provides our firm with access to resources of RSM US LLP, the leading provider of audit, tax and consulting services focused on the middle market. RSM US LLP is a licensed CPA firm and the U.S. member of RSM International, a global network of independent audit, tax and consulting firms with more than 43,000 people in over 120 countries.
Our membership in RSM US Alliance has elevated our capabilities in the marketplace, helping to differentiate our firm from the competition while allowing us to maintain our independence and entrepreneurial culture. We have access to a valuable peer network of like-sized firms as well as a broad range of tools, expertise, and technical resources.
For more information on how KHA Accountants can assist you, please call 972.221.2500.