REAL ECONOMY BLOG | August 03, 2022
The service sector grew faster than expected in July on the back of broad-based increasing business activities and new orders, the Institute for Supply Management reported on Wednesday.
The top-line composite index inched up to 56.7 in July from 55.3 in June, the 26th consecutive month of expansion since the start of the pandemic. An index above 50.1 means overall expansion over time.
The other good news is that inflation might be taking a sharp downward turn, according to surveyed service providers. The prices paid subindex fell to 72.3 from 80.1 previously, although it remained elevated compared to historical standards.
Similar to the report on the manufacturing sector coming out on Monday from the ISM, the service employment index, while slightly improved, fell to contractionary territory for the second straight month.
The results from both sectors reaffirm our forecast for a material slowdown in job gains to 225,000 in July, which will be released on Friday.
The imbalance between supply and demand continued to ease in July as a backlog of orders declined while inventory sentiment improved.
The takeaway
The service sector remained a bright spot in July as recession fears continued to rise. However, many market participants are changing their strategies in anticipation of a substantial economic slowdown. We expect the pullback in demand and spending will keep service sector growth decelerating in the coming months.
Questions or Want to Talk?
Call us directly at 972.221.2500 (Flower Mound) or 940.591.9300 (Denton),
or complete the form below and we'll contact you to discuss your specific situation.


---
This article was written by Tuan Nguyen and originally appeared on 2022-08-03.
2022 RSM US LLP. All rights reserved.
https://realeconomy.rsmus.com/service-sector-grew-faster-in-july-beating-forecasts/
RSM US Alliance provides its members with access to resources of RSM US LLP. RSM US Alliance member firms are separate and independent businesses and legal entities that are responsible for their own acts and omissions, and each are separate and independent from RSM US LLP. RSM US LLP is the U.S. member firm of RSM International, a global network of independent audit, tax, and consulting firms. Members of RSM US Alliance have access to RSM International resources through RSM US LLP but are not member firms of RSM International. Visit rsmus.com/aboutus for more information regarding RSM US LLP and RSM International. The RSM(tm) brandmark is used under license by RSM US LLP. RSM US Alliance products and services are proprietary to RSM US LLP.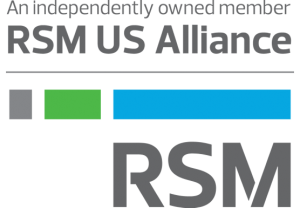 KHA Accountants, PLLC is a proud member of RSM US Alliance, a premier affiliation of independent accounting and consulting firms in the United States. RSM US Alliance provides our firm with access to resources of RSM US LLP, the leading provider of audit, tax and consulting services focused on the middle market. RSM US LLP is a licensed CPA firm and the U.S. member of RSM International, a global network of independent audit, tax and consulting firms with more than 43,000 people in over 120 countries.
Our membership in RSM US Alliance has elevated our capabilities in the marketplace, helping to differentiate our firm from the competition while allowing us to maintain our independence and entrepreneurial culture. We have access to a valuable peer network of like-sized firms as well as a broad range of tools, expertise, and technical resources.
For more information on how KHA Accountants can assist you, please call 972.221.2500.