The Texas Comptroller of Public Accounts recently adopted amendments to administrative guidance significantly affecting the state's franchise tax apportionment rules. The final adopted rule, 34 Tex. Admin. Code section 3.591, was published in the Texas Register on Jan. 15, 2021. While most of the amendments are retroactively effective from Jan. 1, 2008, taxpayers may in certain circumstances apply the sourcing procedures under the former rules for prior tax periods.
The new rules reflect many changes to the sourcing of revenue. Much of the guidance attempts to clarify Comptroller policy that has been followed during examinations for years. A highlighted selection of some of the more noteworthy provisions follows below. 
Services in General. Under Texas law, gross receipts from a service are sourced to the location where the service is performed. Under the revised rules, the Comptroller clarifies that a service is performed at the location of the receipts-producing, end-product act or acts. If there is a receipts-producing, end-product act, the location of other acts will not be considered even if they are essential to the performance of the receipts-producing acts. If there is not a receipts-producing, end-product act, then the locations of all essential acts may be considered. 
Advertising Services. The revised rules source gross receipts from the dissemination of advertising services based on the location of audience. The rule also consolidates the sourcing rules for newspapers, magazines, radio, television, and other media into one subsection. Taxpayers can elect to source receipts for certain mediums before Jan. 1, 2021 based on the location of the transmitter. (See 34 Tex. Admin. Code section 3.591(e)(1) and (2)). 
Internet Hosting. The rules provide that receipts from internet hosting services are sourced to the location of the customer. The rules list several examples of what constitutes internet hosting including access to data, data processing, database search services, marketplace provider services, video gaming and streaming services. The examples of internet hosting are broader than previous guidance. 
Capital Assets and Investments. The revised rules provides that only net gains from the sale of a capital asset or investment are included in gross receipts for purposes of the franchise tax. This now reflects the Texas Supreme Court's 2016 decision in Hallmark Marketing v. Hegar. For reports due on or after Jan. 1, 2021, the net gains or net loss for each sale of a capital asset or investment is determined on an asset-by-asset basis, only including the net gain for each individual asset. For Texas franchise tax reports, originally due before Jan. 1, 2021, a taxable entity determining total gross receipts from the sales of capital assets and investments may add the net gains and losses from these sales. The net gain from the sale of the capital asset or investment is sourced based on the type of asset or investment sold.  
Financial Derivatives. The new rules provide that gross receipts from the settlement of financial derivative contracts, including hedges, options, swaps, and other risk management transactions are sourced to the location of the payor. 
Transportation Services. The proposed rules limited the option to source transportation receipts using a ratio of total mileage in Texas to total mileage everywhere. However, the final rules retained the option. The Comptroller, however, did revise the optional ratio to total compensated mileage in the transportation of good and passengers in Texas to total compensated mileage everywhere. (See 34 Tex. Admin. Code section 3.591(e)(33)).
Computer Hardware and Digital Property. The revised rules make several changes to the sourcing of receipts from the sale of computer hardware and digital property. Receipts from the sale or lease of computer hardware together with any software installed on the hardware are sourced as the sale or lease of tangible personal property. Receipts from the sale or lease digital property (computer programs and any content in digital format that is either protected by copyright law or no longer protected by copyright law solely due to the passage of time) that is transferred by fixed physical media are sourced as the sale of tangible personal property.
Takeaways
The amendments to the franchise tax sourcing rules are both significant and complex, and will affect many transactions and industries. In a number of cases, the new rules will materially alter previous sourcing methodology and will require Texas taxpayers to closely evaluate how their receipts are sourced and how provision is calculated. Additionally, the Comptroller's office has acknowledged that certain new and retroactive changes will supersede prior, inconsistent rulings. Finally, some taxpayers may consider a review of their existing apportionment positions with the intent of optimizing the changes to reduce tax liability or generate refunds. Taxpayers with questions on the revised provisions should consult with a Texas state and local tax adviser for more information. 
Questions or Want to Talk?
Call us directly at 972.221.2500 (Flower Mound) or 940.591.9300 (Denton),
or complete the form below and we'll contact you to discuss your specific situation.


---
This article was written by Mike Williams, Chris Gorman, Shakeb Syed and originally appeared on 2021-01-19.
2020 RSM US LLP. All rights reserved.
https://rsmus.com/what-we-do/services/tax/state-and-local-tax/income-and-franchise/texas-issues-revised-franchise-tax-sourcing-rules.html
The information contained herein is general in nature and based on authorities that are subject to change. RSM US LLP guarantees neither the accuracy nor completeness of any information and is not responsible for any errors or omissions, or for results obtained by others as a result of reliance upon such information. RSM US LLP assumes no obligation to inform the reader of any changes in tax laws or other factors that could affect information contained herein. This publication does not, and is not intended to, provide legal, tax or accounting advice, and readers should consult their tax advisors concerning the application of tax laws to their particular situations. This analysis is not tax advice and is not intended or written to be used, and cannot be used, for purposes of avoiding tax penalties that may be imposed on any taxpayer.
RSM US Alliance provides its members with access to resources of RSM US LLP. RSM US Alliance member firms are separate and independent businesses and legal entities that are responsible for their own acts and omissions, and each are separate and independent from RSM US LLP. RSM US LLP is the U.S. member firm of RSM International, a global network of independent audit, tax, and consulting firms. Members of RSM US Alliance have access to RSM International resources through RSM US LLP but are not member firms of RSM International. Visit rsmus.com/aboutus for more information regarding RSM US LLP and RSM International. The RSM(tm) brandmark is used under license by RSM US LLP. RSM US Alliance products and services are proprietary to RSM US LLP.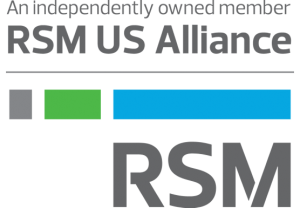 KHA Accountants, PLLC is a proud member of RSM US Alliance, a premier affiliation of independent accounting and consulting firms in the United States. RSM US Alliance provides our firm with access to resources of RSM US LLP, the leading provider of audit, tax and consulting services focused on the middle market. RSM US LLP is a licensed CPA firm and the U.S. member of RSM International, a global network of independent audit, tax and consulting firms with more than 43,000 people in over 120 countries.
Our membership in RSM US Alliance has elevated our capabilities in the marketplace, helping to differentiate our firm from the competition while allowing us to maintain our independence and entrepreneurial culture. We have access to a valuable peer network of like-sized firms as well as a broad range of tools, expertise, and technical resources.
For more information on how KHA Accountants can assist you, please call 972.221.2500.