Source: FactSet, as of 10/1/2021
 
Following the S&P 500 Index's first monthly decline in the last eight and a choppy start to October, investors will be looking to third-quarter (Q3) earnings season — which unofficially begins this week with a string of banks reporting — to help provide market direction.
There are plenty of reasons for investors to be cautious heading into what has historically been one of the most volatile months of the year; however, we believe corporate earnings are unlikely to put downward pressure on stocks for several reasons:
Earnings growth remains robust. As of the end of September, consensus estimates project aggregate earnings to come in at $48.37. This represents a 27.6% increase from the same quarter of 2020. If this comes to fruition, it will mark the third highest year-over-year (YoY) increase since 2010. While there are lingering base effects from the pandemic-induced drop, earnings had largely recovered by the third quarter of 2020, making year-over-year comparisons more meaningful.
Earnings estimates have increased during the quarter. This is a record fifth straight quarter in which we've seen aggregate earnings revised higher since the start of the quarter. Over the past five years (20 quarters) analysts have actually pared their estimates intra-quarter by an average of 2.9%. This recent trend is somewhat logical given the pandemic-induced drop in both sales and earnings that left many analysts — and corporate executives — uncertain as to future impacts on both metrics. Consequently, both erred on the conservative side, and some companies temporarily stopped issuing guidance altogether. Still, rising expectations from already-high levels bodes well for stocks to move higher.
Broad sector participation in earnings and sales growth. Growth-oriented sectors have supported index-level earnings and sales growth for much of the past 18 months; however, cyclical value sectors are among those expected to post the best numbers in Q3. As of September 30, Materials and Energy are forecast to post the largest jump in both earnings and sales, while Materials and Industrials are expected to see the largest increase in net profit margins (Energy sector margins are forecast to be above the five-year average). This marks a continuation of trends seen in the second quarter, a period that saw Industrials post the largest YoY earnings increase, while Materials was also one of four sectors that outpaced the broader index. On the revenue side, Energy, Materials, and Industrials all bested the index average.
Strong (and increasing) earnings growth, led by sectors more exposed to the economic cycle, further supports our recommendation that a modest value tilt in investment portfolios may enhance return potential as the economy continues to reopen.
---
This document contains general information, may be based on authorities that are subject to change, and is not a substitute for professional advice or services. This document does not constitute audit, tax, consulting, business, financial, investment, insurance, legal or other professional advice, and you should consult a qualified professional advisor before taking any action based on the information herein. Information has been obtained from a variety of sources believed to be reliable though not independently verified. RSM US LLP, its affiliates and related entities are not responsible for any loss resulting from or relating to reliance on this document by any person. Internal Revenue Service rules require us to inform you that this communication may be deemed a solicitation to provide tax services. This communication is being sent to individuals who have subscribed to receive it or who we believe would have an interest in the topics discussed. Past performance does not indicate future performance. The sole purpose of this document is to inform, and it is not intended to be an offer or solicitation to purchase or sell any security, or investment or service. Investments mentioned in this document may not be suitable for investors. Before making any investment, each investor should carefully consider the risks associated with the investment and make a determination based on the investor's own particular circumstances, that the investment is consistent with the investor's investment objectives.
Tax and accounting services are provided by RSM US LLP, a registered CPA firm. Investment advisory, aggregated reporting, financial planning, retirement plan advisory and other wealth management services are provided by RSM US Wealth Management LLC, an investment advisor registered with the U.S. Securities and Exchange Commission (SEC) and wholly owned subsidiary of RSM US LLP. Registration as an investment advisor does not imply any skillset of the wealth manager and/or its advisors.
RSM US LLP is a limited liability partnership and the U.S. member firm of RSM International, a global network of independent audit, tax and consulting firms. The member firms of RSM International collaborate to provide services to global clients, but are separate and distinct legal entities that cannot obligate each other. Each member firm is responsible only for its own acts and omissions, and not those of any other party. Visit rsmus.com/about us for more information regarding RSM US LLP and RSM International.RSM, the RSM logo and the power of being understood are registered trademarks of RSM International Association.
© 2021 RSM US LLP. All Rights Reserved.
Questions or Want to Talk?
Call us directly at 972.221.2500 (Flower Mound) or 940.591.9300 (Denton),
or complete the form below and we'll contact you to discuss your specific situation.


---
This article was written by Derek Vasko, CFA and originally appeared on 2021-10-11.
2021 RSM US LLP. All rights reserved.
https://rsmus.com/what-we-do/services/wealth-management/market-insights/will-third-quarter-earnings-support-further-gains.html
The information contained herein is general in nature and based on authorities that are subject to change. RSM US LLP guarantees neither the accuracy nor completeness of any information and is not responsible for any errors or omissions, or for results obtained by others as a result of reliance upon such information. RSM US LLP assumes no obligation to inform the reader of any changes in tax laws or other factors that could affect information contained herein. This publication does not, and is not intended to, provide legal, tax or accounting advice, and readers should consult their tax advisors concerning the application of tax laws to their particular situations. This analysis is not tax advice and is not intended or written to be used, and cannot be used, for purposes of avoiding tax penalties that may be imposed on any taxpayer.
RSM US Alliance provides its members with access to resources of RSM US LLP. RSM US Alliance member firms are separate and independent businesses and legal entities that are responsible for their own acts and omissions, and each are separate and independent from RSM US LLP. RSM US LLP is the U.S. member firm of RSM International, a global network of independent audit, tax, and consulting firms. Members of RSM US Alliance have access to RSM International resources through RSM US LLP but are not member firms of RSM International. Visit rsmus.com/aboutus for more information regarding RSM US LLP and RSM International. The RSM(tm) brandmark is used under license by RSM US LLP. RSM US Alliance products and services are proprietary to RSM US LLP.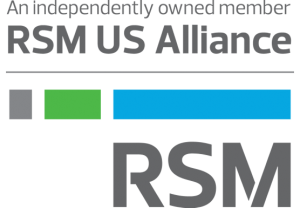 KHA Accountants, PLLC is a proud member of RSM US Alliance, a premier affiliation of independent accounting and consulting firms in the United States. RSM US Alliance provides our firm with access to resources of RSM US LLP, the leading provider of audit, tax and consulting services focused on the middle market. RSM US LLP is a licensed CPA firm and the U.S. member of RSM International, a global network of independent audit, tax and consulting firms with more than 43,000 people in over 120 countries.
Our membership in RSM US Alliance has elevated our capabilities in the marketplace, helping to differentiate our firm from the competition while allowing us to maintain our independence and entrepreneurial culture. We have access to a valuable peer network of like-sized firms as well as a broad range of tools, expertise, and technical resources.
For more information on how KHA Accountants can assist you, please call 972.221.2500.