Subscription-based models have been on a growth trajectory for years among technology and media companies and across the broader economy for several reasons: such models can provide deeper relationships with customers, more flexibility around pricing and the ability to build an annuity-based business model.
While more companies may be interested in pivoting from a transactional model to subscriptions, business leaders need to understand what such a change will mean for the way they manage customer relationships and what the implications will be for managing the business, reporting, and the systems and processes they use.
"What we're seeing a lot in the marketplace is companies beginning to offer subscription models but still trying to operate through legacy systems and processes," said Graydon Smith, management consulting principal at RSM. "Trying to manage subscriptions processes from a transaction-based system while still making sure your organization is properly accounting for any revenue complexities creates some real system challenges."
Whether a company has recently transitioned to this model or is in the process of making that change, senior leadership teams need to think strategically about how such a pivot will affect customer interactions, systems and processes, pricing and monetization, and reporting and metrics. Here's a look at important considerations in each of these areas:
1. Customer interaction, and how it will change—With a true subscription-based model, customers will likely change how they consume the product or service over time. This is true for everything from software-as-a-service companies to streaming platforms. As a business grows, for instance, customers may increasingly have more and more options for features they might want to add, and over time they may decide to pull back from other features as they learn how they use the product.
"It's the ability to manage all of these subscription changes that adds complexity if your systems are not aligned," said Smith. Unlike one-off transactions, subscription-based models call for more frequent touch points with customers.
Different operational processes, systems and functions become more prominent in a subscription-based model than in legacy models. Some key changes include adding a customer success function focused on customer health and growth, building out a renewals process and team to strategically manage the customer relationship, and leveraging automation through customer relationship management (CRM) and configure, price, quote (CPQ) systems, to proactively plan for touch points in the customer relationship.
2. Systems and processes—For organizations to effectively make a transition to a subscription model, there needs to be a well-architected enterprise application stack that is integrated in order to sell, bill, collect, modify and renew at scale. In addition, organizations need to create end-to-end cross-functional processes supported by these systems to best enable growth.
"Companies often work in departmental silos, but the shift to a subscription model requires organizations to think and implement cross-functional processes internally and focus on the end-to-end customer experience externally," said Kim Susko, management consulting principal at RSM. Particularly important for subscription businesses is a clearly defined quote-to-cash and renewals process supported by strong CRM, CPQ and enterprise resource planning (ERP) architecture along with some additional add-on applications. When implemented effectively, it will enable an organization to operate at scale with clearly defined business rules, provide optionality and flexibility for customers, and give organizations a single view of their customers and behaviors.
For business-to-consumer companies, payment automation can become a huge system capability hurdle in the process of switching to a subscription-based model. Automation of provisioning and entitlements for new customers or suspending service for nonpayment can be complex. New ways of pricing and bundling offerings can provide value to customers but may also have revenue recognition implications that need to be supported by the enterprise platform.
3. Pricing and monetization—Subscription-based models by their nature give companies more flexibility in terms of pricing and monetization, allowing customers either a la carte choices for which features they want to use or the all-you-can-eat route. This flexibility is a win for the business but also for consumers, because they can get products and services more tailored to their specific needs.
In order to take advantage of this flexibility, leadership teams need to figure out how to put together stickier pricing patterns and be strategic about how to package complementary products or features together. Companies also need to enable their pricing and monetization models             to operate at scale. This includes operationalizing and automating stock keeping units and price books and leveraging system capability to support various pricing variations. These include tiered pricing, partner pricing, global pricing and other dimensions, without creating significant complexity in the company's price books.
4. Reporting and metrics—Many companies will undergo a significant change in the way they conduct reporting and track metrics when they adopt a subscription-based model, because such models revolve around recurring revenue and are generally focused more on forward-looking revenue and forecasts than transaction-based models.
"The transactional business model can be a very lumpy revenue pattern," said Smith. "Part of the appeal of the subscription model is we're creating a deeper, stickier relationship with our customer, and in some cases, making the revenue more predictable."
Subscription models also require a different approach to reporting. Measuring the health of a subscription business becomes a much more forward-looking exercise based on active subscription contracts. In particular, organizations will need to track recurring revenue metrics (such as monthly recurring revenue, annual recurring revenue and churn) and ensure that the data model and inputs are appropriately captured within source systems to easily report on these metrics.
Take action
When a company makes the shift to a subscription-based model, sales teams will need to change the way they think about selling their product or services, whether in the context of a new sale, an upsell or a renewal. The finance function will need to make major process changes in terms of how it manages the business under this new model, and executive leadership teams should assess a wide array of options for the systems and processes required to effectively support the subscription model.
The switch to a subscription-based model is highly cross-functional. As such, the entire business needs to work together to ensure its sales, operations and finance functions, along with all other areas of the business, are aligned.
Related RSM services:
Management consulting – CFO services and order-to-cash/revenue assessments
Salesforce – Opportunity management and CPQ
NetSuite – SuiteBilling, Zone Advanced Billing
Questions or Want to Talk?
Call us directly at 972.221.2500 (Flower Mound) or 940.591.9300 (Denton),
or complete the form below and we'll contact you to discuss your specific situation.


---
This article was written by Kim Susko, Graydon Smith and originally appeared on 2021-09-16.
2021 RSM US LLP. All rights reserved.
https://rsmus.com/what-we-do/industries/technology-companies/4-key-focus-areas-for-companies-shifting-to-subscription-based-m.html
RSM US Alliance provides its members with access to resources of RSM US LLP. RSM US Alliance member firms are separate and independent businesses and legal entities that are responsible for their own acts and omissions, and each are separate and independent from RSM US LLP. RSM US LLP is the U.S. member firm of RSM International, a global network of independent audit, tax, and consulting firms. Members of RSM US Alliance have access to RSM International resources through RSM US LLP but are not member firms of RSM International. Visit rsmus.com/aboutus for more information regarding RSM US LLP and RSM International. The RSM(tm) brandmark is used under license by RSM US LLP. RSM US Alliance products and services are proprietary to RSM US LLP.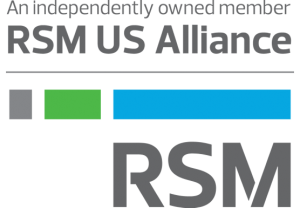 KHA Accountants, PLLC is a proud member of RSM US Alliance, a premier affiliation of independent accounting and consulting firms in the United States. RSM US Alliance provides our firm with access to resources of RSM US LLP, the leading provider of audit, tax and consulting services focused on the middle market. RSM US LLP is a licensed CPA firm and the U.S. member of RSM International, a global network of independent audit, tax and consulting firms with more than 43,000 people in over 120 countries.
Our membership in RSM US Alliance has elevated our capabilities in the marketplace, helping to differentiate our firm from the competition while allowing us to maintain our independence and entrepreneurial culture. We have access to a valuable peer network of like-sized firms as well as a broad range of tools, expertise, and technical resources.
For more information on how KHA Accountants can assist you, please call 972.221.2500.