Data analytics to define "Large'' partnerships
On Oct. 21, 2021, the IRS Large Business & International Division (LB&I) issued interim guidance on the operation of its Large Partnership Compliance Pilot Program. The guidance, which is effective immediately, includes a framework for the selection of partnerships for audit and for how issues to be developed during such audits will be identified. To a large extent, these methods and procedures are still under development.
The Large Partnership Compliance (LPC) Pilot Program is LB&I's response to the need for a coordinated approach to audits of partnerships under the centralized audit regime enacted as part of the Bipartisan Budget Act of 2017 (the BBA). Under the new centralized audit regime, which is effective for partnership taxable years beginning on or after Jan. 1, 2018, adjustments are still made at the partnership level for the partnership related items. However, the IRS now has the authority to assess and collect tax against partnerships rather than the ultimate tax paying partners. Partnerships with more than $10 million in assets fall under the jurisdiction of LB&I.
LB&I's guidance outlines a four-step approach for the LPC pilot program.
Identification
The first step is to identify the large partnership cases based on characteristics of the largest Form 1065 filers. The IRS will use data analytics similar to the analytics used for the Large Corporate Compliance Program to identity partnership returns that present compliance risk. The memorandum does not specify the criteria that will be used to identify partnerships that are large and thus will be audited under the LPC pilot program. Nonetheless, during a recent ABA Conference Tax Section Panel, an IRS official clarified that the factors that will be considered are assets, revenue size, volume and size of foreign investments, as well as the information reflected on the Schedule K-1. The interim guidance provides that identification factors will be analyzed and determined as more information is gained through the early stages of the program.
Modeling and Classification
Partnerships that meet the threshold for large partnerships will be subject to further risk assessment. This will include the analysis of specific Subchapter K issues, including operational issues. The more the IRS learns about large partnerships through examination, the better knowledge the IRS will be able to gain to further use machine learning models to identify non-compliant tax returns.
Exam procedures
The third step in the process would be to identify the tools that are available to the IRS to audit large partnerships more effectively. Generally, LPC pilot program audits will adhere to examination procedures already found in Internal Revenue Manual (I.R.M.) 4.46 (Examination Procedures), 4.10 (Examination of Returns), 4.31 (Pass-Through Entity Handbook) and the updated procedures in the BBA Handbook to be incorporated into I.R.M. 4.31.9 (Centralized Audit Regime). The program examination planning phase must follow the administrative procedures found in I.R.M. 4.46.3.10, Coordinated Industry Case Information. The interim guidance notes that once a large partnership return is identified and pulled into the LPC pilot program, the tax return will not be merely surveyed; examination must be undertaken. In addition, the examination team must develop all the issues identified by the classifiers.  
Feedback
The fourth step in LPC program implementation is for the IRS to gain a better understanding of large partnership compliance issues through feedback provided by examiners. Examination teams will be asked for feedback on both substantive and procedural issues arising during the exam. Technical feedback will be gathered on all pre-identified, classified and risk profile issues, as well as any large, unusual and questionable items identified during the audit through the LB&I Taxpayer Registry System. This feedback will be supplemented by issue-based feedback reports generated from examiners' inputs into the IRS's Issue Management System. Procedural feedback will be gathered through nationwide networking calls, during which additional guidance on technical issues will be provided.
The feedback gathered will be used to improve the analytics, classification and filtering processes, as well as the examinations themselves, making the program very much a work in progress. 
The interim guidance will be evaluated two years from the date of the memorandum. At such time, the guidance will be incorporated into I.R.M. 4.31, 4.46.3 or 4.50.2 (as applicable), or a new guidance memorandum will be issued.
Questions or Want to Talk?
Call us directly at 972.221.2500 (Flower Mound) or 940.591.9300 (Denton),
or complete the form below and we'll contact you to discuss your specific situation.


---
This article was written by Alina Solodchikova, Mike Zima and originally appeared on 2021-11-04.
2021 RSM US LLP. All rights reserved.
https://rsmus.com/what-we-do/services/tax/federal-tax/tax-controversy/irs-issues-guidance-on-large-partnership-compliance-program.html
The information contained herein is general in nature and based on authorities that are subject to change. RSM US LLP guarantees neither the accuracy nor completeness of any information and is not responsible for any errors or omissions, or for results obtained by others as a result of reliance upon such information. RSM US LLP assumes no obligation to inform the reader of any changes in tax laws or other factors that could affect information contained herein. This publication does not, and is not intended to, provide legal, tax or accounting advice, and readers should consult their tax advisors concerning the application of tax laws to their particular situations. This analysis is not tax advice and is not intended or written to be used, and cannot be used, for purposes of avoiding tax penalties that may be imposed on any taxpayer.
RSM US Alliance provides its members with access to resources of RSM US LLP. RSM US Alliance member firms are separate and independent businesses and legal entities that are responsible for their own acts and omissions, and each are separate and independent from RSM US LLP. RSM US LLP is the U.S. member firm of RSM International, a global network of independent audit, tax, and consulting firms. Members of RSM US Alliance have access to RSM International resources through RSM US LLP but are not member firms of RSM International. Visit rsmus.com/aboutus for more information regarding RSM US LLP and RSM International. The RSM(tm) brandmark is used under license by RSM US LLP. RSM US Alliance products and services are proprietary to RSM US LLP.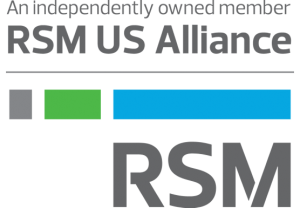 KHA Accountants, PLLC is a proud member of RSM US Alliance, a premier affiliation of independent accounting and consulting firms in the United States. RSM US Alliance provides our firm with access to resources of RSM US LLP, the leading provider of audit, tax and consulting services focused on the middle market. RSM US LLP is a licensed CPA firm and the U.S. member of RSM International, a global network of independent audit, tax and consulting firms with more than 43,000 people in over 120 countries.
Our membership in RSM US Alliance has elevated our capabilities in the marketplace, helping to differentiate our firm from the competition while allowing us to maintain our independence and entrepreneurial culture. We have access to a valuable peer network of like-sized firms as well as a broad range of tools, expertise, and technical resources.
For more information on how KHA Accountants can assist you, please call 972.221.2500.